OVER 20 YEARS CAR RENTAL EXPRERIENCE

SUPREME FDW INSURANCE
WITH 0€ EXCESS

24-7 SUPPORT AND
AIRPORT/HOTEL DELIVERY

NO HIDDEN COSTS
GUARANTEED
Crete Heraklion Airport Nikos Kazantzakis
Heraklion Airport, named after Nikos Kazantzakis one of Greece's most well-known writers born in Heraklion Crete in 1883, is the second most important airport in Greece. It is situated 4km from the centre of the city, in the area of Nea Alikarnassos, and is expected to be replaced with the newly developed Heraklion international airport in early 2025.
Although Heraklion airport is a small sized airport, it receives a large number of arrivals and departures, especially during the summer months as it is a popular tourist destination. For this reason, Rent-a-car-Crete.gr aims to serve all customers directly at the airport to ensure no time is wasted waiting during your summer holiday.
With a hire car from Rent-a-car-Crete.gr in Heraklion Airport, you will feel that your vacation has officially begun. Experience a stress-free fast car hire in Heraklion Airport with full insurance coverage at the lowest price on the market. The high quality of service offered by our staff will guarantee to leave you fully satisfied and with a smile on your face.
Cheap Rent a Car in Heraklion Airport from 13€/Day
Hyundai i30
Familly
7 Days- 144€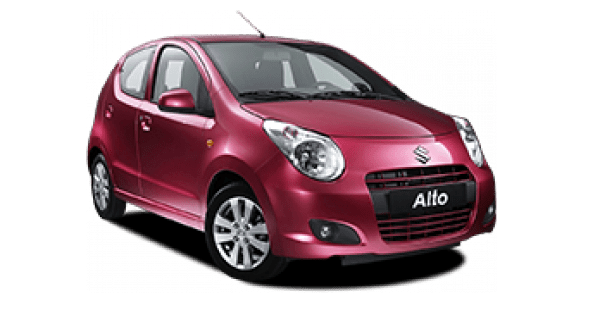 Suzuki Alto
Economy
4 Days- 76€
Audi A3 Cabrio
Convertible
3 Days- 148€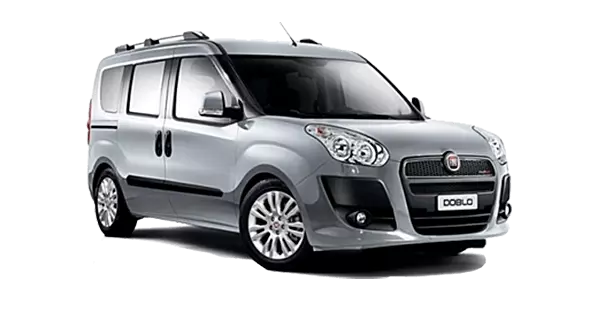 Fiat Doblo
Van 7 seat
3 Days- 148€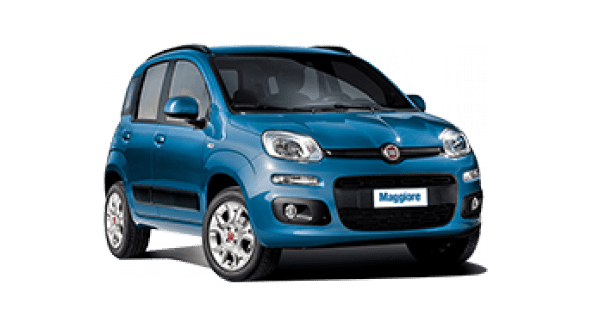 Fiat Panda
Economy
8 Days- 143€
Suzuki Jimny
Jeep
5 Days- 165€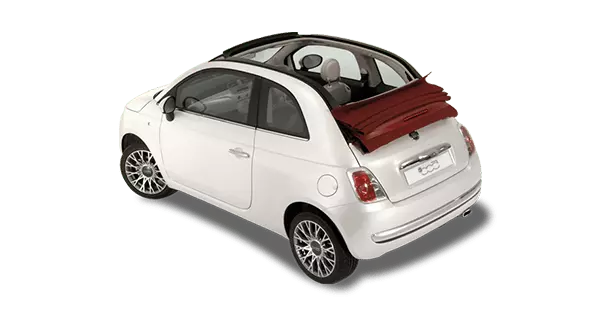 Fiat 500H Cabrio
Mini Cabrio
6 Days- 223 €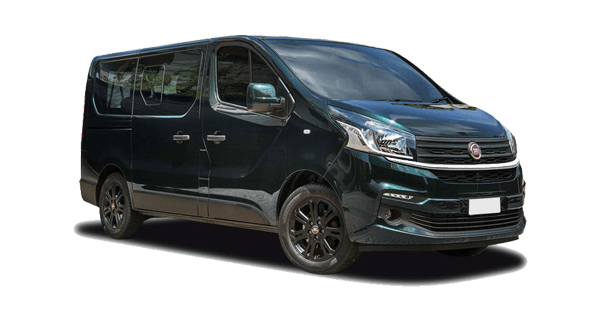 Fiat Talento
Van 9 Seat
4 Days- 203€
Car rental in Heraklion Airport with Rent-a-car-Crete.gr
Getting a rental vehicle in Heraklion Airport Nikos Kazantzakis is a necessity if you want to be able to start your holiday feeling relaxed and with complete freedom of movement. An economy car rental in Heraklion will always be at your disposal, just outside the airport arrivals, giving you the choice to select any model from the large rental car fleet Rent a car Crete Heraklion Airport provides. The Rent-a-car-Crete.gr pick-up office is located directly opposite Heraklion airport, making it easy to access a rental car in Heraklion even at last minute at the lowest and most affordable prices on the market. Choose a hire car in Heraklion Crete that fully meets your requirements. Our Rent-a-car-Crete.gr vehicle fleet consists of new cars of every category and budget, always including full insurance coverage and professionally presented to you at a consistent low market price. With Rent a car Crete Heraklion Airport you are guaranteed to avoid any unpleasant surprises that could occur if choosing to go with a different car rental company. Don't wait to book your economy car hire in Heraklion Airport and contact Rent a car Crete now through our booking platform or through our call centre to take advantage of the full insurance package offered to all customers arriving in Heraklion Airport. A rental car in Heraklion Airport from Rent-a-car-Crete.gr will give you the reassurance and security you need to enjoy your stay in Crete.
We offer the following options with no additional charges.
Theft Insurance & Fire Insurance with 0€ EXCESS
Third Part Liabilities & Personal Insurance with 0€ EXCESS
Supreme FDW (Full Damage Waiver) Insurance with 0€ EXCESS
WUG (Wheels, Underside, Glass) Insurance with 0€ EXCESS
Unlimited Kilometers
Free of charge First Additional Driver
No charge in case of delayed arrival
New safe vehicles, free of charge car upgrades in winter and low season
Deliveries/Collections at the ports and airports 24H
Free car parking at the ports, airports and our offices
Free Map of Crete & Car Washing in our offices
VAT & Municipality Tax
Immediate replacement of vehicle in case of break down or accident
Reach your destination with your Rent-a-car-Crete.gr hire car from Heraklion Airport
Heraklion airport is located within the city of Heraklion, in the area of Alikarnassos. Tour Heraklion city centre once you have picked up your Rent a car Crete hire car in Heraklion Airport and start your adventure within moments of your arrival. Enjoy the first day of your holiday soaking up the sun with a cold Freddo coffee in hand before you take your rental vehicle in Heraklion on the highway to reach your destination. The stunning sea view of the island roads will leave you enchanted from the comfort and safety of your hire car provided to you by Rent a car Crete Heraklion Airport.