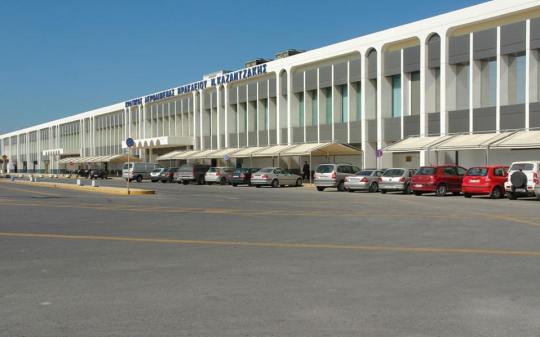 Heraklion Airport - N. Kazantzakis
Heraklion International Airport, "Nikos Kazantzakis" (IATA: HER, ICAO: LGIR) is the essential air terminal on the island of Crete, Greece, and the nation's second busiest air terminal after Athens International Airport. It is situated around 5 km east of the principle downtown area of Heraklion, close to the region of Nea Alikarnassos.
The airport is named after Heraklion local Nikos Kazantzakis, a Greek author and scholar. Nikos Kazantzakis Airport is Crete's principle and busiest air terminal, serving Heraklion, Aghios Nikolaos, Malia, Hersonissos, Stalida, Elounda and different resorts.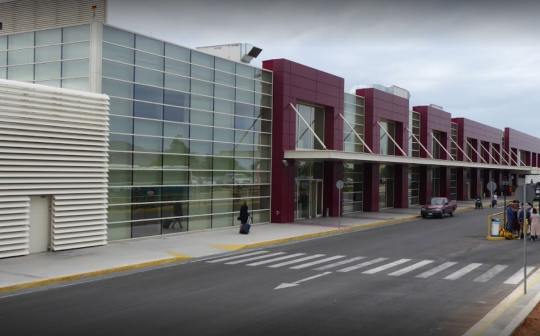 Chania Airport - N. Daskalogiannis
Chania International Airport, "Daskalogiannis" (IATA: CHQ, ICAO: LGSA) is a worldwide air terminal situated close Souda Bay on the Akrotiri Peninsula of the Greek island of Crete, serving the city of Chania, 14 kilometers (8.7 mi) away. Besides, it is an entryway to western Crete for an expanding number of sightseers. The air terminal is named after Daskalogiannis, a Cretan oppose Ottoman administer in the eighteenth century and is a joint civil– military air terminal. It is the fifth busiest airplane terminal in Greece and eighth in the Balkan promontory as far as travelers.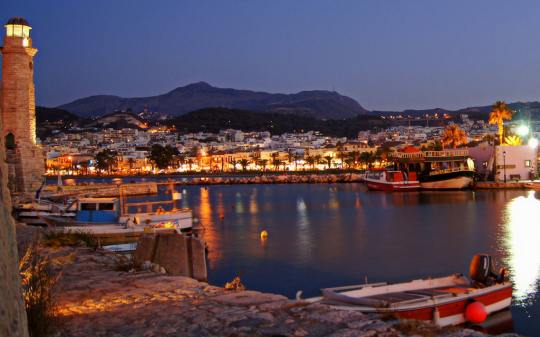 Rethymnon
Situated between the well known regions of Heraklion and Chania, Rethymnon keeps a lower profile in traveler advancement. Aside from some shorelines in the northern side, whatever is left of the district stays off the beaten track even in high season. Bali, Adelianos Kampos, Panormos and Platanias are the most traveler created shoreline puts on the northern side, while Agia Galini and Plakias on the southern side are incredible family puts for add up to protection. Occasions in Rethymno can be cosmopolitan or absolutely remote, contingent upon your inclinations. A drive around will likewise bring you to vital chronicled destinations and spots of characteristic excellence.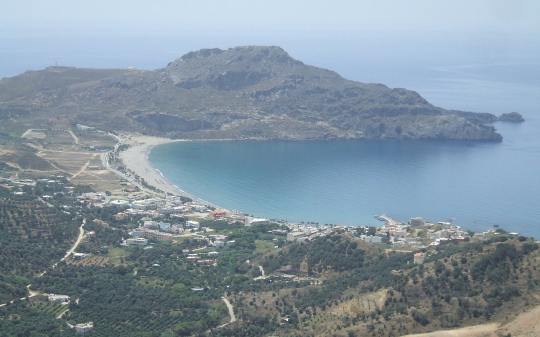 Plakias
Plakias is situated in southern Crete, around 30 minutes' drive or 35 km south of Rethymnon. The places of Plakias embrace an expansive bow molded cove, with most structures close to the little harbor.
There are maybe a couple cafeterias and bars in Plakias, yet it's unquestionably not a place for exceptional nightlife. Individuals who spend their occasions here do it for the unmistakable ocean and the numerous wonderful shorelines in the zone. You can without much of a stretch appreciate both the extraordinary nightlife of the island, you should simply enlist an auto and drive to Rethymno.
In case you're remaining in Plakias, you'll soon get the chance to catch wind of the date palm woodland and the lake at Preveli. This is a standout amongst the most celebrated sights in Crete and a region of extraordinary common excellence.
Yous should procure an auto and visit the close-by Moni (Preveli Monastery), however then you need to stroll down a great deal of ventures to achieve the shoreline and you'll be quite puffed backpedaling up.